Vinsanto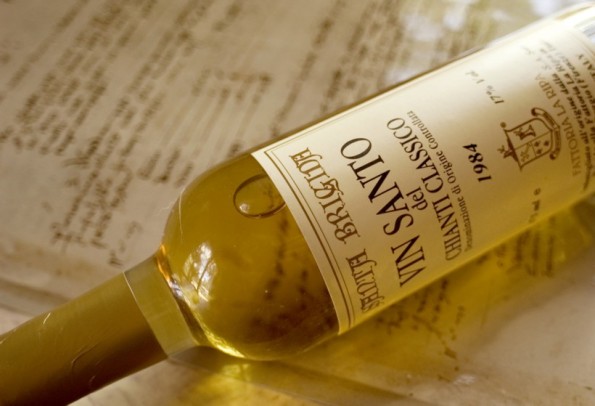 The Vinsanto of  Chianti Classico D.O.C. Fattoria la Ripa is produced choosing the best bunches of Malvasia and Trebbiano just before the beginning of the harvest, adding a small quantity of the best bunches of Sangiovese, then all carefully placed on canes tray to fade, in large, well ventilated rooms.
 Mid-January time the bunches are pressed and the must obtained is put to ferment slowly in oak barrels, where it remains, sealed with wax, for about 10 years.
After this long period the Vinsanto, reduced in time from 225 l to roughly 80 l per barrel, is bottled and left to refine in the bottle for approx. 1 year.
Thanks also to the slow and long fermentation, Fattoria La Ripa's Vinsanto results in being particularly dry,  pleasant, with a remarkable nose and can be drunk cold (12ºC) as an aperitif or as a dessert wine at room temperature.  It couples well with goose liver dishes and poultry liver patés.